TS 5000 SoftClose
Closer body TS 5000 SoftClose For overhead door closers with guide rail EN 2-6 with individually adjustable closing speed from 0-15° door opening angle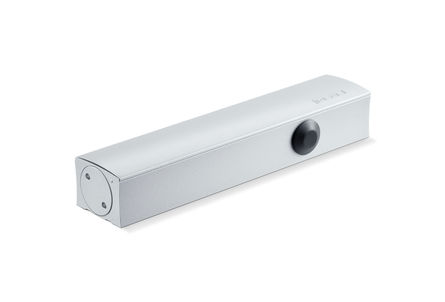 Closing force can be variably adjusted from the front
Visual closing force display ensures correct setting
Closing seed can be adjusted from the front via valve
Latching action / smooth latching function can be adjusted from the front via valve
Back check can be adjusted from the front via valve
Door closer, can be used for right and left hand doors
Contact us
For overhead door closers with guide rail EN 2-6 with individually adjustable closing speed from 0-15° door opening angle
Application Areas
Fire and smoke protection doors
Right and left single-action doors
Single-action doors up to 1400 mm leaf width
Door leaf installation hinge side and transom installation opposite hinge side
Installation situations in reference objects and videos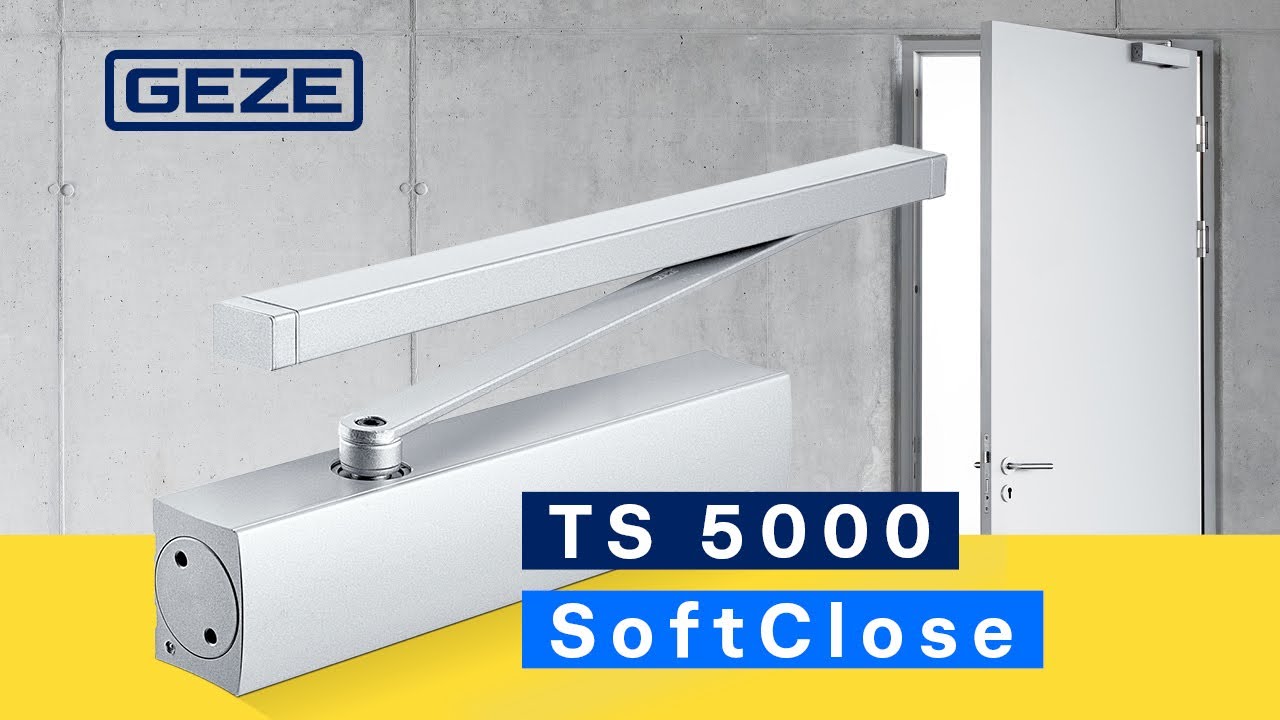 TS 5000 SoftClose in action
Particularly suitable for noise-sensitive areas: Our TS 5000 SoftClose closes every door gently and safely. It ensures an optimum balance between force and closing speed – both in wind and suction as well as in changing pressure conditions.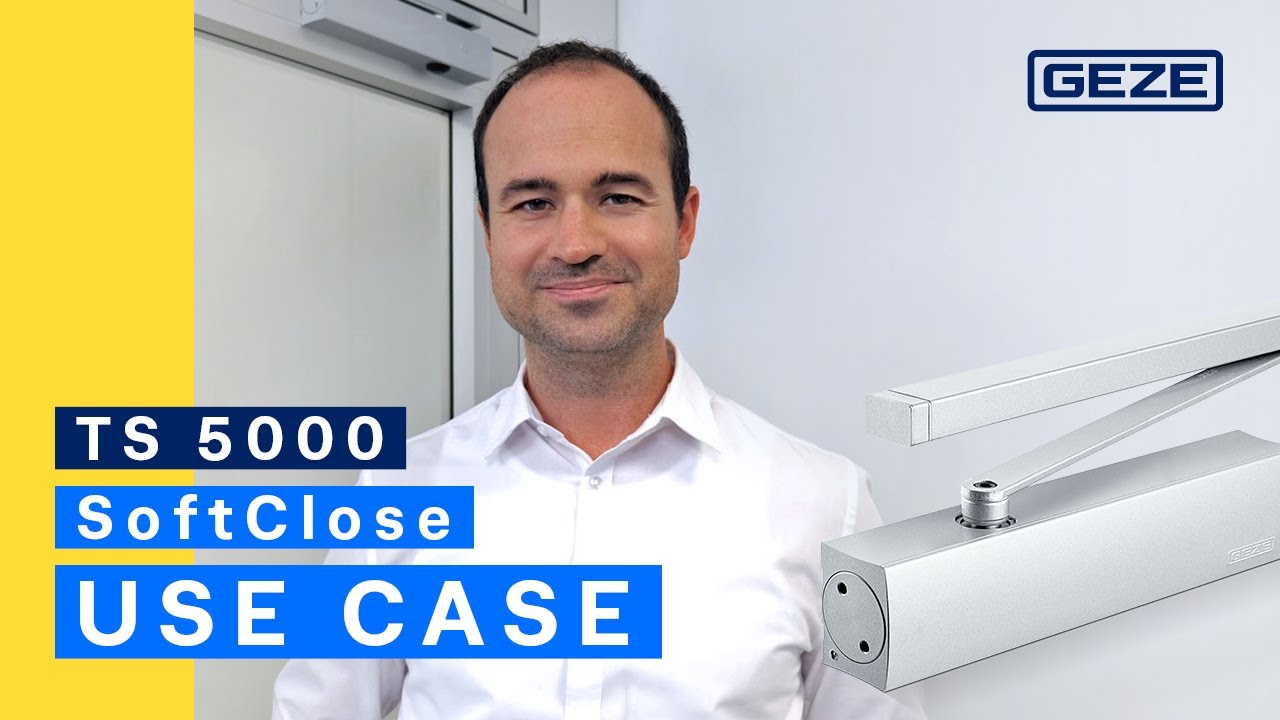 Scenario | TS 5000 SoftClose door closer | Close doors quietly and securely at all times
GEZE product manager Dietmar Botosch demonstrates how the TS 5000 SoftClose door closer can meet the challenge of closing doors reliably and quietly at all times - both against the air buffer effect with closed windows and with low resistance with open windows.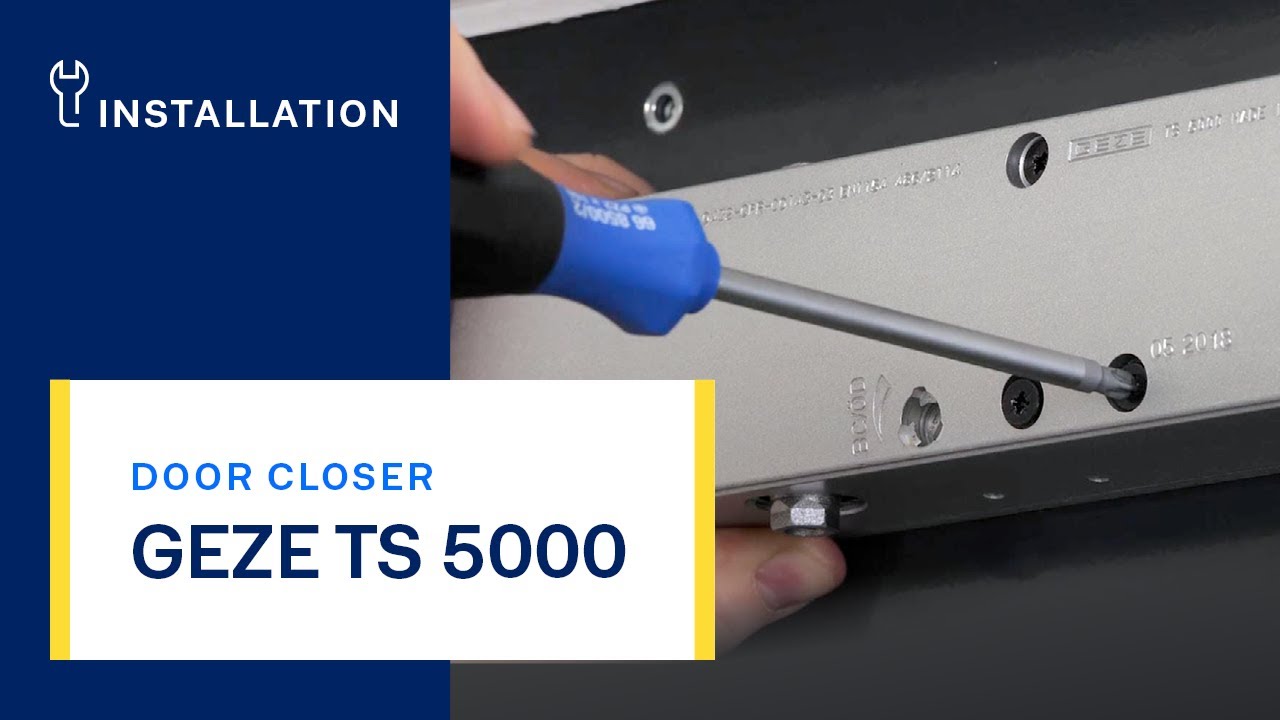 TS 5000 door closer installation video
The design of this overhead door closer for single leaf door uses clean lines. It is authorised for installation on fire and smoke protection doors.
Technical data
| | |
| --- | --- |
| | Closer body TS 5000 SoftClose |
| Closing force in accordance with EN 1154 | EN 2 - 6 |
| Leaf width (max.) | 1400 mm |
| Type of installation | Door leaf installation hinge side, Transom installation opposite hinge side |
| Opening angle (max.) | 180 ° |
| Identical design for DIN left and DIN right | Yes |
| Standard conformity | EN 1154:1996/A1:2002/AC:2006 |
| Suitability for fire protection doors | Yes |
| Mounting plate with hole pattern in accordance with EN 1154 supplement | Yes |
| Length | 287 mm |
| Width | 47 mm |
| Height | 60 mm |
| Closing force adjustable | Yes, stepless |
| Adjustable closing speed | Yes |
| Latching action adjustable | Yes, via valve |
| Latching action speed, adjustable | Yes |
| Back check integrated | Yes, hydraulically adjustable |
| Position of closing force adjustment | Front |
| Visual closing force display | Yes |
| Safety valve againts overload | Yes |
| Thermo-control valves | Yes |